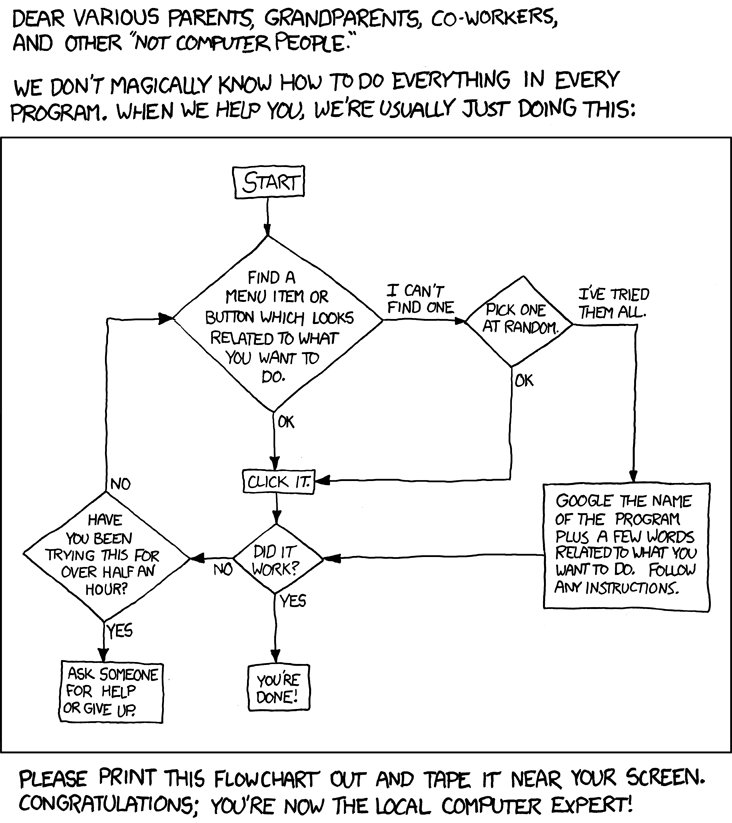 One cartoon blog I follow is xkcd. It's a wonderfully geeky series of cartoons about (in its own words) "romance, math, sarcasm and language". Not being the world's biggest geek (no really – I hated maths at school), I often struggle with some of the jokes that only people into science or technology might get, but the majority I do and they are wonderful. The above is a classic example.
Though if anyone can explain this one, I'd be grateful.
In a similar vein, I'm a big fan of the brilliant Garfield Minus Garfield. We're probably all familiar with the Garfield strips – the interaction between dry, cynical cat Garfield and his slightly odd owner Jon Arbuckle. Garfield's sardonic observations usually form the punchline, but of course the flaw is that as a cat he cannot be understood, making Jon's actions illogical.
By removing Garfield, we see the truth – far from having a cat he can communicate with, Jon is alone in the strip, and Garfield Minus Garfield explores Jon's "existential angst" in "a journey deep into the mind of an isolated young everyman as he fights a losing battle against loneliness and depression in a quiet American suburb."
It's very simple, very dark and very funny.